Coaching in Cologne and across Germany
Why we have the right offer for you
There are manygood reasons for you to decide in favour of coaching, team development or organisationalconsulting at Coachingwerk in Cologne. We are a community of 8 professionally trained systemic personal, business, team coaches, trainers and organizational consultants with a total of more than 180 years of professional and leadership experience and we know our way around numerous industries: from automotive and energy to insurance and financial services to adult education, non-profit or mechanical engineering and logistics. You will find the right coach for every topic. All coaches are individual entreprenuers and offer coaching, training and consulting face-to-face or online in Cologne and the surrounding area, in Essen, throughout North Rhine-Westphalia and, if required, throughout Germany. We maintain the high quality standard of our coaching, training, team and organisational development through regular supervisions and certifications.
What motivates us
We believe in what we do. From our own experience we identify with the systemic approach. In doing so, we focus on you as a person. We believe in you and we are convinced that you are capable of finding the right way or the right solution for your concern. We support you as we are enthusiastic about coaching.
What we change in the world of our clients
Our coaching sessions enable you to discover new perspectives, to gain clarity about your situation, goals and needs – as well as those of others. You will be more self-confident and productive, develop options and concrete action steps, and thus follow your best possible path towards a desired change.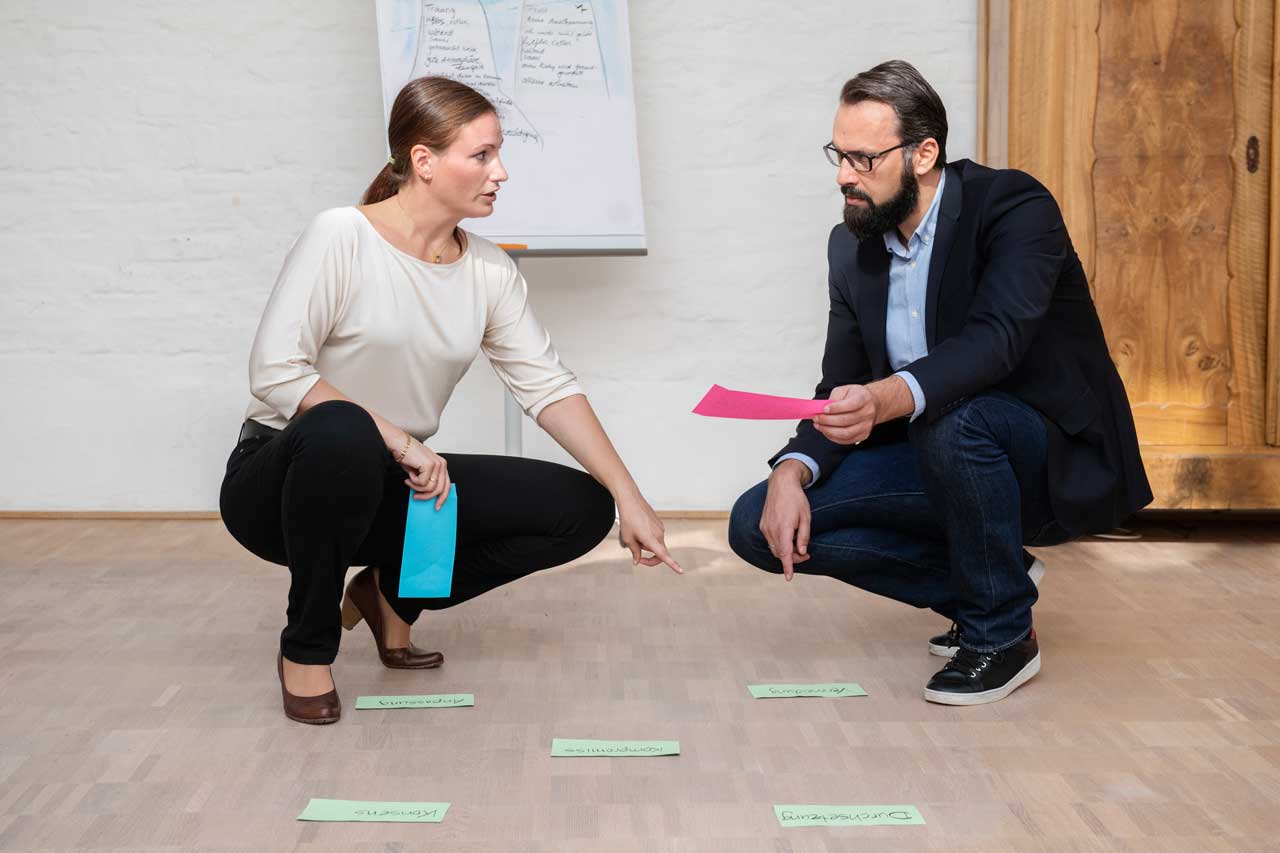 You want to change something? Becoming more successful at work – more assertive, more productive, more confident? More productive with your team? Happier in your personal life? With systemic methods we work out new options for action together. We offer the following face-to-face and online formats:
We guarantee coaching, training and team development of the highest quality. All of our coaches and trainers combine many years of professional and leadership experience in a wide variety of industries with a certified systemic education. Whether in the greater Cologne area or Germany-wide; whether in German, English or French; whether in person or online. Here you will find the right coach for your topic.
We are convinced that every human being carries the solution to a problem within him or herself. With the systemic approach we will help you or your team to activate your resources and to discover new perspectives and ways on your own. You will gain clearity about your thought and behaviour patterns and can thus bring about changes.