Team coaching & team workshop
In a world of constant change, it is essential for a company to remain innovative, efficient and thus competitive. This can only be achieved with highly motivated, high-performing and agile teams that work together across departments and in a connected way. However, complex changes, unclear roles, communication and leadership problems, conflicts or different values often stand in the way of successful collaboration and can lead to a bad mood. The aim is therefore to strengthen team collaboration and motivation in the long term in order to be able to act quickly and effectively in a highly dynamic and complex environment. Here, a team coaching or a team workshop can be very effective – no matter if face-to face or online.
Possible occasions for team coaching & team workshop
By means of tailor-made team coaching and team workshops, our coaches support companies, managers and HR professionals to cope with all kinds of changes. These may involve the following topics, among others:
Change in leadership or reorganisation
Unclear roles, responsibilities, processes and tasks
Digital transformation & agile working
Work organisation with MS Teams & Sharepoint
Virtual & hybrid collaboration
Intercultural cooperation & diversity
Communication & feedback
Vision, strategy, goals, self-image & identity
Culture, norms and values
Stress management in the team
Conflicts in teams
Crisis management
Our coaches develop a tailor-madeteam workshop concept to address the various challenges and changes in team coaching. Having agreed on a common goal, a team can increase its willingness to change and become sustainably successful in terms of motivation and productivity . In this way, you increase employee satisfaction and bind qualified specialists to the company. These developments have positive long-term effects on competitiveness, especially in times of constant change.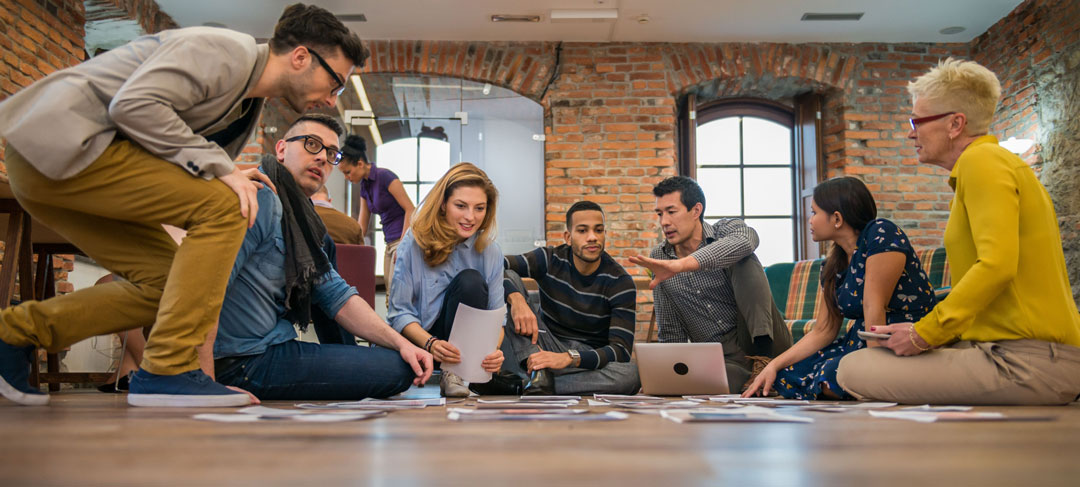 Team workshop: Procedure & Facilitation
Team coaching can be conducted with fixed teams, project / product teams or interdisciplinary groups. The team coaching starts with a common goal definition and is followed by one or more team workshop sessions. The process is characterized by an ongoing transparent exchange between manager, team members and coach. We create an open and trustful framework, strengthen each individual member and promote the self-efficacy of the group. The highest maxim of our systemic approach is to respect and value each team member, while incorporating individual resources and respond to theneedsof all participants.
In the team workshop, we moderate the discussion in a consensus-oriented manner, provide impulses for further development and support this with systemic methods. Together, the team develops optimal solutions and concrete action steps for sustainable team development.
Our coaches for your team workshop
You benefit from our great diversity, flexibility and wealth of experience in various functions and industries, our online expertise and our proximity to the business. Our coaches, trainers and consultants are a well-attuned team and are happy to conduct team coaching sessions and team workshops – depending on the size of the group – in tandems or more to ensure maximum dynamism and interactivity. Our offers for face-to-face or online team coaching can be booked throughout Germany.
Legally, our coaches act as individual contractors.