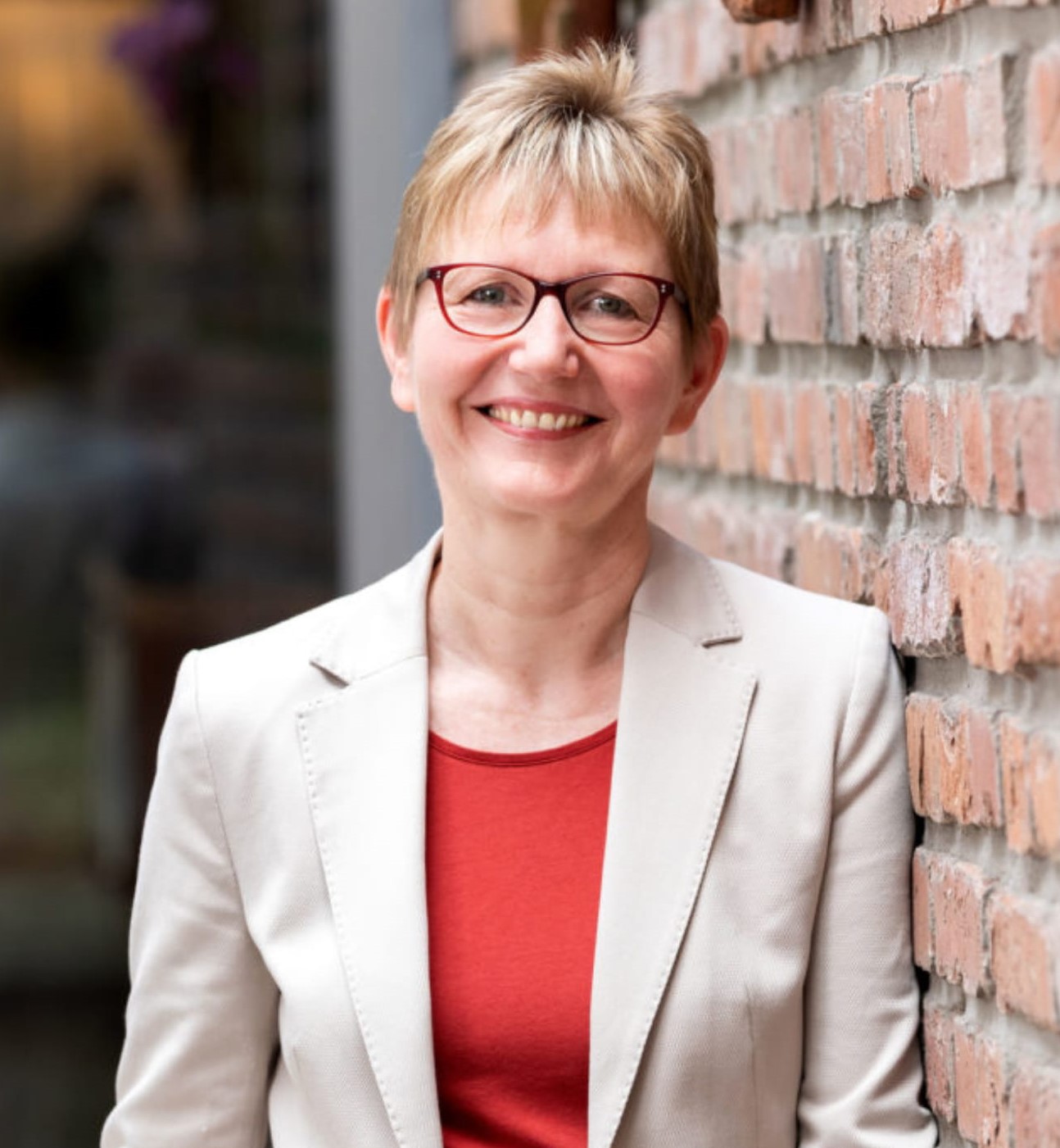 Specialization & offer
Leadership & executive coaching

Leading in a multicultural/virtual/hybrid context
Junior managers

Resilience & stress management
Intercultural & expat coaching

Onboarding for international experts and managers
Integration to the team/company

Organisational development & change management
Employee development (training & coaching)
Career coaching and consulting
Languages: German, English
As a business coach, trainer and consultant for (intercultural) communication and leadership, I support people, teams and organisations in successfully mastering their multi-layered challenges in a global and digitalised world and in achieving their professional or private goals. Constant changes, such as restructuring, globalisation or working from home, unsettle many people because familiar and proven patterns of behaviour no longer work. They increasingly experience these factors as a burden and develop stress symptoms such as sleep disorders or back pain, which may put their health at risk and limit their performance.
In my coaching sessions, my clients develop achievable goals, e.g.
strengthening their resilience in order to cope better with changes and crises or
leading a remote team effectively as a manager or
working together trustfully as a team or
as an international employee finding orientation in the new role by means of intercultural coaching.
Changing perspective provides my clients with clarity and enables them to take sustainable decisions and develop specific solutions on their way to achieving their goals. This equips them with a high level of self-confidence, motivation and performance.
With many years of experience in international sales, as a manager of a multicultural team and as an expat, I am familiar with the highly complex challenges of a diverse world. That is why empathy, cultural intelligence and passion are the core ingredients of my intercultural coaching services for multicultural (remote) teams, employees with a migrant background and for international experts and managers. Intercultural coaching – as I understand it – is based on trustful and transparent communication and pursues the goal of actively involving all parties in a successful, fair and participative integration process which results in a lasting employment relationship.
Executive coaching and coaching for employees
Role clarification, leadership style and communication, staff development, conflict resolution,developing leadership skills for junior managers, reintegration, leadership & health etc.
Resilience coaching
Identifying stressors and stress symptoms, methods to increase resilience and adaptability, coping strategies for crises, dealing with uncertainty, maintaining or restoring health in the long term.
Team development in companies
Team coaching (also intercultural/virtual): Improvement of collaboration, communication and feedback culture, clarification of roles and processes, leadership in teams, etc.
Training & Workshops
leadership & health, resilience and stress prevention , intercultural competence, communication and leadership in globally operating companies, leadership skills for junior managers, corporate culture, diversity, leadership culture etc.
Intercultural coaching
Onboarding support for international experts and managers and for employees with a migrant background: integration into the team/company, role clarification, leadership style and communication, conflict avoidance, etc.
Organisational consulting
Systemic organisational analysis, streamlining of processes, interfaces & structures, company values and culture; workshop design & facilitation, trainings, team and executive coaching
Personal and career coaching and counselling
Career change, analysis of potential, goals and decision making, application counselling, personality development, work life balance, conflict resolution, etc.
Expat coaching
Professional, personal and cultural orientation for expats in Germany, career coaching and counselling, coaching & counselling for expat partners, repatriation and reintegration etc.
Systemic Business & Personal Coach – Coaching Akademie Berlin, European Coaching Association (ECA) certified
Resilience coach
Organisational development (Trigon & Zeitsprung)
Intercultural Trainer (International University Bremen)
Live Online Trainer (The Consultants-e/UK) –
e-Moderator/e-Learning Trainer (The Consultants-e/UK)
Scrum Master PSM1 (scrum.org)
Suggestopedic Trainer (DGSL)
ITC Trainer 'Teaching Languages with Technology' (The Consultants-e/UK)
CLTC Trainer 'Communication and Language Trainer – Corporate' (IIK Düsseldorf)
Graduate Business and Language Expert (Justus Liebig University Gießen)
Team leader

(approx. 20 multicultural lecturers) of the language department of the European University of Applied Sciences in Neuss 2009 – 2013

Foundation of 2TRAINERS (English for trainers and coaches) 2011
Foundation of wortwelten (business training & coaching) 2003
Sabbatical 2002 – 2003
Sales Representative (Southern Europe) 1996 – 2002
International sales assistant 1988 – 1996
Industries: IT, mechanical engineering, automotive, office supplies and stationery, textiles
International: North and South America, Southern Europe, UK
ICF (International Coaching Federation)
As a coach, Mrs. Brandes lends me a sense of security during the restructuring process in our company. I have learned to control my emotions and focus on new tasks. In our working relationship an atmosphere of great confidence has developed, which makes the coaching process constructive. Mrs. Brandes is focused on this process and works in a sustainable results-oriented manner by applying her richly filled toolbox to the situation. I appreciate her calmness and composure and consider her many years of coaching very valuable.
Hi Kerstin, thanks again for yesterday's coaching. I found it very exciting and I'm really surprised how helpful it is to put yourself in the shoes of other people – and especially people you're not close to – and answer your own posed question. In part, this provides clear answers and opens up new possibilities for action. That was really impressive. Overall, the coaching provides a good guide/guide to working through his own issues. Thank you for that.
With my goal of creating a clear overview of my life and a clear perspective of my future, we started the coaching. It has become clear to me: From this moment on, I want to consciously feel, experience, shape and enjoy my life in Germany and in China; in my office and at home in Germany. Thank you Kerstin!
Dear Mrs. Brandes, just as a feedback in between: the coaching with you is good for me! The first time, the role reversal with my "advisors" gave me clues as to what else I needed to do. Now the second time around, the clear statements of what I think is important have given me a foothold.
Dear Kerstin, for me the coaching was very helpful and I have become even more aware of some things, especially in the aftermath. In that respect, it was a complete success for me!